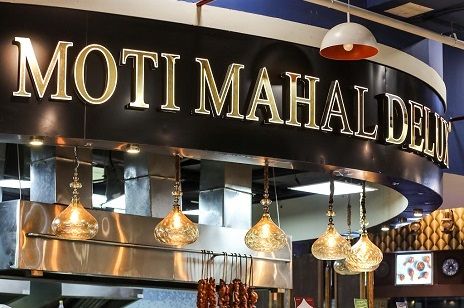 Moti Mahal Group Franchise reviews. Did I Invest or Not?: Actually, Moti Mahal is a very old Restaurant. And After the success of Mr. Kundan Lal Gujral Ji. They Started their franchise business model.
We know behind every success story has many efforts and struggles. Mr. Kundan Lal Did struggle and made the Moti Mahal Group or Moti mahal Delux is successful Restaurant.
what is the franchise business?
A franchise or franchising is a method of distributing products or services involving a franchisor, who establishes the brand's trademark or trade name and a business system, and a franchisee, who pays a royalty and often an initial fee for the right to do business under the franchisor's name and system.
How does a franchise business work?
The franchisor is the parent business that allows franchisees to operate using the same products or services, trademarks, techniques, etc., in return for an agreed-upon fee. A franchisee can have only one franchisor. The relationship between the franchisor and franchisee is governed by the franchise agreement.
A Glimpse Of MR. KUNDAN LAL GUJRAL'S Struggle.
The man who introduced tandoor & his experiments gave famous cuisines like Tandoori chicken, Butter chicken, Dal makhani to the country. He was born in the 1900s in an undivided Punjab in Chakwal and lost his father in his early childhood. To support his family, he dug a tandoor right in the middle of an eatery in Peshawar and that was the time when the invention of the legendary culinary Tandoor happened. But his destiny rolled up during the partition in 1947 and he had to move to India. Despite the hardship, he established a tandoor cafe at the intersection of old Delhi and Daryaganj in Gora Bazaar with the same name as he started before and the legendry Moti mahal was born.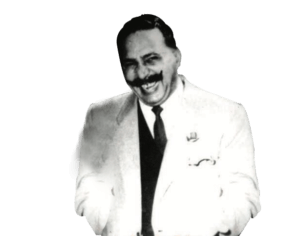 But After the many years of success, Now the facing Struggles to maintain the legacy. Now, The Grand Child of Mr. Kundan Lal (Kuvam Gujral) has failed to maintain the franchise Model.
What People reviewed the Moti Mahal Food
Not everyone is reviewed negative but we found the unsatisfied customers and even they didn't to their reviews or apodosis.
According to Google Reviews: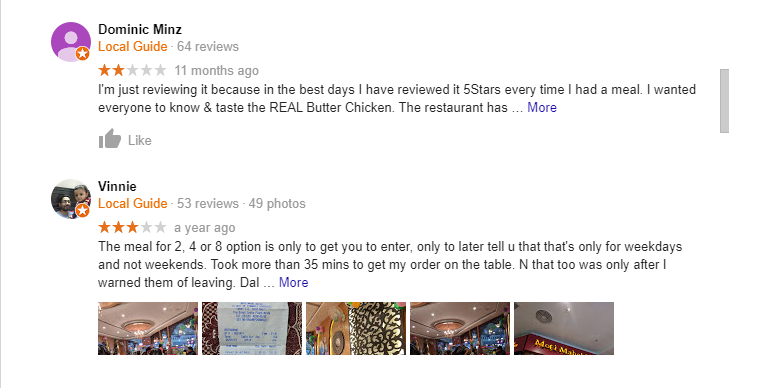 According To Trip Advisor Reviews: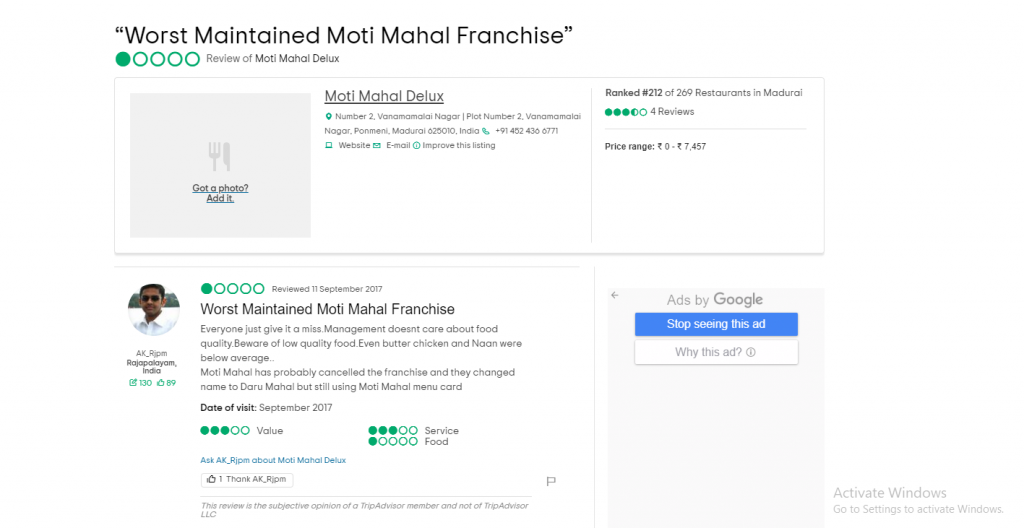 Moti Mahal Group Franchise Ranked #212 of 269 Restaurants in Madurai
What about investing with Moti Mahal Group Franchise.
I Think the Food business depends on customer's reviews and their experience. If you didn't care about your customers then the business will go down.
According to my Personal Experience in Moti-Mahal Delux in Delhi. I didn't found anything as they promised to their customer. I waited for 40 min to get pathetic food. The price of Food is not reasonable for the Middle class.
I have a Quotation for the Moti Mahal Delux.
ऊंची दुकान फीके पकवान


High faded dish – Moti Mahal Delux
Twitter's Tweets on Moti Mahal Group
In summary, I am not saying the Moti mahal group franchise is totally worst or bad. I just showing the backside and the face behind the fake ads and showcase of today's new and one of the top growing businesses. Sometimes I think when I write this article on Moti Mahal Group, Did I have any personal problem with them. But, I told myself that I have no issues with anyone except the Thugs of Hindustan.
Are you Interesting in Learning, How to earn money online without any Investment?
2,129 total views, 3 views today