LearnPHPonline is a leading website for programming skills especially for PHP, HTML, CSS, JS, and other technologies related to web designing, web development, and digital marketing… We are working since 2017. our motive is to make the world better and faster.
We tell the untold, unfinished brand story. We believe that every brand needs to have a focused meaning, consistency and shape. We offer a canvas for innovative solutions by pushing back on the predictable and instead, choosing to expand the boundaries of what is possible.
We always provide free support for every programmer.
Thanks
@ We Believe in 

Hard Work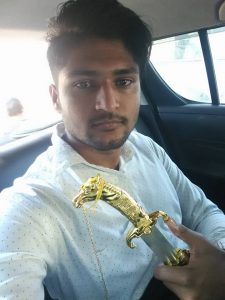 I'm    Surya Pratap Singh
Founder
In 2018, I had a long experience with programming languages and technologies. I learned many things from the IT industry. Now, I worked with multiple IT industries. I think Programming is awesome for me. my skill gives a right place. I helped many companies build up and grow.
1,680 total views, 2 views today