How to become a software developer or Coder in India:- In India, today it's very difficult to become a Software Developer. many of us want to be software developers but it's not possible. you need to be passionate, hardworking, and patient enough to learn coding or programming step by step.
Before, we further make sure you are willing to be a software developer. you have to know about both of the given questions.
What is Software development?
Software development is a process of programming, testing, Designing, and Bugging. where you make Applications, Components, or Frameworks for computers, Web, and Mobile.
Do you need a degree to be a software engineer?
Actually, you don't need any Kind of College Degree in Software Development. But, It doesn't mean You leave your education. A degree like B.Tech, BSE, or any other IT or Computer degree help to get jobs in MNC (Multinational companies). For Software Development You have to learn Programming languages.
So, today any of you want to be a software developer. Then, you have to give me 2 minutes to make you understand enough knowledge. Now, the question is what knowledge and How to gain it.
Follow, These 5 Steps to Become a Software Developer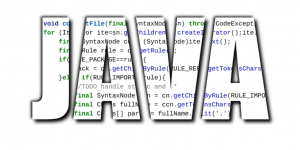 Step 1: Set your crystal clear goal for your future.
Software development is not a joke. you have to commit to what you selected. Because in the starting days people frustrated to learn development. Programming is not so easy but, it will be your best choice if pass the starting period of learning.
Also Read, Best Programming Languages for freelancing in 2021
Development is not for a person who is:
Dabbling with code for the first time.
Unsure if coding is right for them.
Thinking about the Second option like web designing, Testing, Graphic Designing.
Step 2: Select Best Programming Language to become a software developer.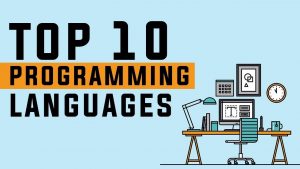 Also read, In India, The Best 10 Programming Languages To Start In 2021.
Selecting a programming language makes me suck. you have so many options like C, Java, Python, PHP, Ruby, Javascript, C#, etc. But Follow me I will make it easy for you. Because now, I have experience as a software developer.

Now, how I select a language for me if, I wanted to. I will follow the pointers given below:
Select an Easy and Simple Language.
Check the jobs offer in that particular language on Naukri.com, Shine.com, or indeed.com.
Fall in Love with that language.
*Language doesn't matter what will your next salary. It depends on your skills and knowledge.
Step 3: Best Development Tool for your support.
Here, I told you the best development tools But you can read more about "10 Best PHP IDE Development Tools That Every Developer Must Explore".
The best tool which helps you to write
Better code
Gives a better suggestion
more and more features
Better UI/UX
Step 4: Get Certification of your Selected Programming Language
Today, Getting the certification in 2021 is not a big deal. there are lots of websites for online certifications like Udemy, W3School, Upgrade, etc. or you can visit local institutes in your area for certification in a particular development. But, Be aware of some institutions because they will charge you more than the actual cost. so, take demo classes from 3 or 4 institutes. If you are From Delhi NCR, You can visit on CodesLipiInfotech Institute and Development company.
How certification will be helpful?
Certifications will help you to sit in IT company interviews and it's proof that you have expertise in the specific criteria. So, Certification is very necessary for software development or web development in 2021.
Step 5: Graduation Degree or Internship in Software development.
When I was young, I heard from many people that today in India there are no valuation degrees or graduation. But that was a totally wrong rumor in local villages of India. Graduation is very important for the software industry. Almost MNC's doesn't allow those people to have not Degree completed. But you can do jobs in local companies like Startups.
The internship also plays an important role in software development. It gives you a small experience of this industry and tests your skills that you are able to do or not. In the Internship, you will learn many methods of development and face many difficulties in Bugs and Errors.
In India, Software Engineers or Developers Salaries in 2023
Market demands a qualified Software engineer. if you are then you will get a salary between 6 Lakhs per year to 30 Lakhs per Year for the starting age of your career. But in case if you will not be a good software developer then you will not get that much amount.
| TOP CAREER IN SOFTWARE ENGINEERING | MEDIAN SALARY |
| --- | --- |
| Software Engineer, Application | INR 30,000,00 |
| Software Engineer, Software | INR 33,000,00 |

According to Robert Half Technology, computer software engineers who possess valuable technical skills in the following programming, database, and Web areas may see a related increase in earning potential.
| SKILL AREA | % PAY INCREASE |
| --- | --- |
| Java | 9% |
| C# | 8% |
| Java EE/J2EE | 8% |
| .NET | 8% |
| PHP | 8% |
| Web services | 8% |
| Hadoop | 7% |
| ASP | 5% |
| C++ | 5% |
| DCOM/COM/Active X | 5% |
Summary of how to become a software developer or coder
In the Last to become a software developer or Coder in India is so tough that you can't be. But, You have to learn things dedicatedly and rapidly. Your future will be safe and secure if you will be a good developer and it also helps to create something yours and believe it or not when you created something and that feeling is so awesome.
Happy software development.
1,503 total views, 8 views today