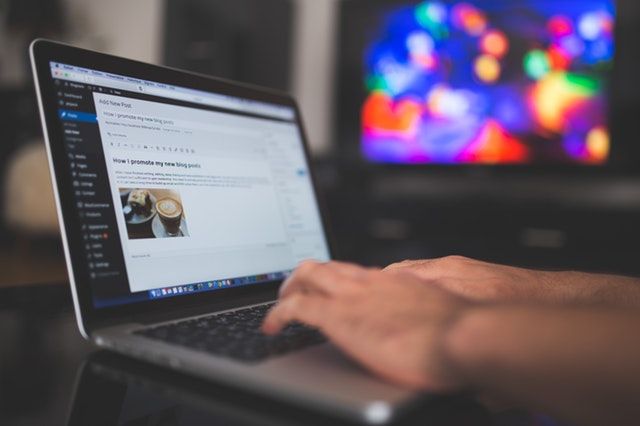 In 2023, How to create a website for free with zero investment
If you have been surfing the internet for the past few hours looking for a way in 2021 to create a website for free with zero investment then voila, you're here. If you go online and look for someone to create a website for you then you would have to cough up a couple 100$ but in the age of the internet, you can learn anything.
So, let me start from the beginning as to what you need to create and publish your website. First things first all you need to create and publish a website is a domain and a hosting plan. You do not need any programming knowledge but if you do have programming knowledge then that would be a plus point. There are plenty of website builders and CMS such as Wix, WordPress that would do that job for you. What you actually need to create a website is only three things and I'm going to tell you how to get all of these for free.
Domain
Hosting
Content Management System
So, now that it is all clear that you don't require any programming skills let's get on our way to creating an amazing website.
Also read, WordPress vs Blogger.
What is a Domain name?
A domain is the first thing you would need to create a website for free with zero investment. Whenever you visit a website you must have seen a URL on your browser. It would look something like this https://www.learnphponline.in/
Here, www.learnphponline.in is the domain name. Other examples for domain name would be amazon.com, youtube.com etc. When you start a website for your business your domain name is paramount. There are a few factors that you should keep in mind when choosing a domain name.
Get a .com domain name
Choosing a .com domain name will help you with SEO. Plus, it looks more premium when you have a .com or .co domain than the .tl domain name. You can buy a domain name from here or watch a video on our youtube channel.
Keep it short
Always get a short domain name which is catchy and easy to remember like google.com but if you are not able to get your desired domain name then go for a long-form but with related keywords from your niche.
Include keywords
Ranking for a keyword will be easier if your domain name has the same keyword in it. Like: "Learn Php Online", here learn PHP online would be an easy keyword to rank for.  Though, keep in mind that your domain is no longer than 15 keywords. Once you have decided on the domain name the only thing left to do is to register your domain.
Now if have selected a premium domain name extension such as .com .co or .org domain then you need to head over here and spend a few bucks registering your domain. But as you don't want to invest anything into creating this website we will use a different domain name extension which will be absolutely free. For this, you need to head over to freenom.com and register yourself the desired domain. You can see this video and follow the steps shown in the video to register a domain from Freenom for free.
What is Web Hosting?
Second step to create a website for free with zero investment is web hosting. Hosting will be the location where your website is stored which can impact the loading speed of your webpage. So always choose a hosting plan which has adequate bandwidth for your need.
You can buy hosting from here or you can go to infinityfree.net Infinity free provides you free hosting with unlimited bandwidth. You can host up to three websites on this. The loading time could a few milliseconds longer than paid hosting but can't really complain when you're getting it for free. And your data is absolutely secure, as secure as it can be. So sign up on infinityfree.net and follow the steps shown in this video to host your website on www.infinityfree.net.
How to create a website for free with zero investment.
Content Management System
A content management system is a simple application on the Web that helps you to create a website for free with zero investment or manage your website. There are many CMS out there below is a graph which shows is the most popular.
It is clear that WordPress is the most popular CMS currently and there is a good reason for it. You can watch our video here. if you want to know why WordPress is more popular than the other CMS out there. If you are starting out with creating a website and want to do it for free then WordPress is a no brainer.
Because it is simple but flexible and customer-oriented so you will have no problem managing your website even if you have no experience with creating a website. But to get a good hang of WordPress and become an expert in creating a website with WordPress you can head over here to watch our full tutorial series on WordPress for free and you'll be an expert in no time.
How to use and install WordPress?
To install WordPress on your website you can simply log in to your Cpanel and install WordPress. It will take only 2 minutes to install and after that, you can choose a theme for your website. You can check out our video if you have any difficulty installing WordPress. After installing WordPress, you will need to login to your WordPress with the username and Id that you registered while installing WordPress. Now you arrived at the dashboard of your WordPress website. You can manage your website from here with ease.
Now go to your browser and enter your domain name, you will arrive at your brand new website. Congratulations, you have created a website for free. Once you get the hang of using WordPress or your website is doing good then you can simply move your website to a paid hosting or a .com domain. If you had any difficulty with the above process, you can comment below and we'll surely help you out. Don't forget to subscribe to our newsletter and our YouTube channel Tech bulls.
Also read, Top 10 Programming Languages in India. or Top 10 Highest Salary Jobs in India per Month for Freshers [2023]
What are some popular platforms to create a website for free?
There are several popular platforms that allow you to create a website for free, such as Wix, WordPress, Weebly, and Google Sites.
What are the advantages of using a free website builder?
Using a free website builder can save you money and time since you don't have to pay for hosting or coding skills. Additionally, most website builders offer user-friendly interfaces and templates that allow you to create a website quickly and easily.
Are there any disadvantages to using a free website builder?
Yes, there are some disadvantages to using a free website builder. Free plans often come with limited features and customization options, and you may have to display ads on your website. Additionally, your website may have a subdomain (e.g., yourwebsite.wix.com) instead of a custom domain (e.g., yourwebsite.com).
Can I switch from a free plan to a paid plan later?
Yes, most website builders allow you to upgrade to a paid plan later if you want more features or a custom domain. However, you may have to pay extra fees or go through a more complicated process to transfer your content from the free plan to the paid plan.