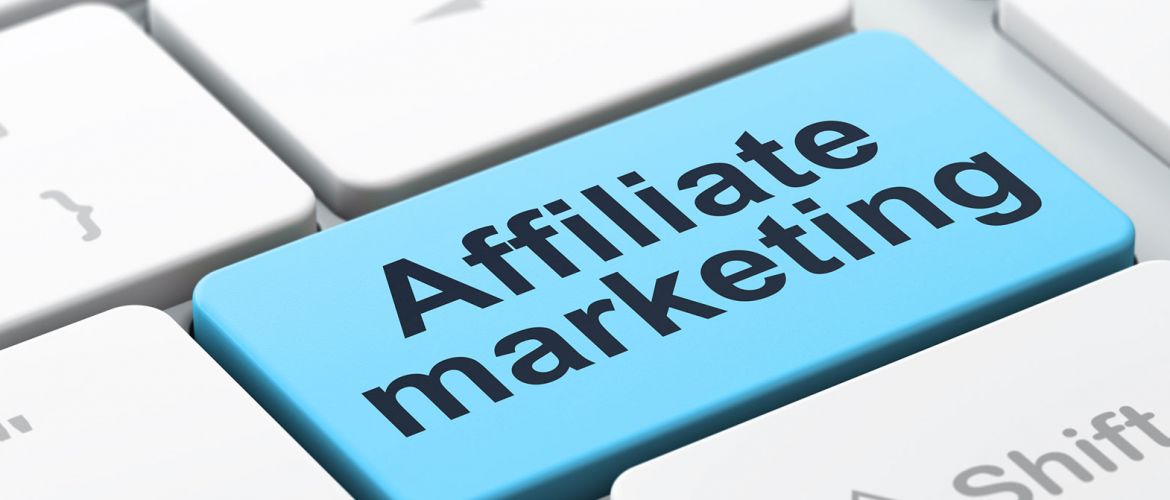 if you want to start making money with affiliate marketing as a beginner or you are someone who has just heard of affiliate marketing and you have decided to get into it but you aren't really sure about what affiliate marketing is all about. In other words, you are a 'beginner at affiliate marketing' who wants to learn more about it.
Well, then you are in the right place because today we are going to tell you, how you can start making money with affiliate marketing as a beginner.
So, let's start with our first question, "what is affiliate marketing and how does it work?"
Basically, In simple words. affiliate marketing means a retailer or an advertiser pays you a commission each time someone purchases their product through your link. It's largely passive income in a work from home environment but just because it's a passive income doesn't mean the work is passive as well. It requires a lot of patience and hard work before you earn your first commission.
The actual process of earning as an affiliate looks something like given below
You join an affiliate network
You choose a product you like
Then you promote it to others
And earn a commission for each sale through your link.
That said let's see why affiliate marketing is so popular. we have 5 other ways to make money while you sleep.
Why affiliate marketing?
The potential to earn money by simply sharing links is indeed very tempting and this is why most beginners want to get into affiliate marketing but there are other real benefits of affiliate marketing.
First of all, it's a low-risk inexpensive business. The only thing required to be an affiliate is to have a blog, a website or just a social media profile. It's quite a cost-effective method to earn money.
It gives you the freedom to choose what you want to promote as you have the full control over what's featured on your site. It lets you be creative and provides something genuinely useful to your audience. Since you're earning a percentage of every sale you refer, there's no maximum ceiling for earnings either which means you could end up making a huge amount of passive income.
How to become an affiliate marketer?
To become an affiliate marketer, firstly you'll need to sign up with an affiliate network. An affiliate marketing network works as a middle man between advertisers and publishers. Here the advertisers sign up to find promoters to promote their products and publishers sign up to find programs and products to promote. Also, Digital marketing skills help you in Affiliate marketing.
Choosing an affiliate marketing network is the first step on your affiliate marketing journey so you need to be very careful while choosing an affiliate network because each one has different commission rates and each one has products targeted towards a certain niche. You need to find the right one for yourself by judging what category your audience falls into.
After signing up you will receive an affiliate link with a unique ID which you can use to track the number of sales made through you.
There are certain affiliate programs that only allow a selected few to become their affiliates this can be on the basis of nationality, the domain authority of your website or the niche that your audience falls into. But programs like these highly beneficial for the affiliate which is why so many apply to these programs. So, try and get into some of these premium programs as they offer great value.
Also Read:
Top 5 affiliate programs for beginners
Use the digital market to promote your products.
Here are the Top 5 affiliate programs for beginners:
Amazon associates
ShareASale
CJ Affiliates
Regal Assets
Net-A-Porter
Once you have joined an affiliate program the next question is, "How to choose a product?" Also, How to use a blog to earn money.
Especially, Choosing a product is one of the most important steps when starting affiliate marketing. It's not as simple as it sounds, you really need to know which product is best suited for your audience and which product you'll be able to promote the best.
One of the best products to promote would be the one you are already using because you already know the pros and cons of the product and it would be easier to convince your users to buy it. So, you should choose a product while keeping your audience in mind as it's all about what they love and will find useful. You can write a review of the product, curation, comparison, discount or offer on the product.
Trust is an important factor in affiliate marketing. If your reader trusts your word, then you will be extremely successful in this field. Therefore, you should only choose products that you think are actually helpful to your reader.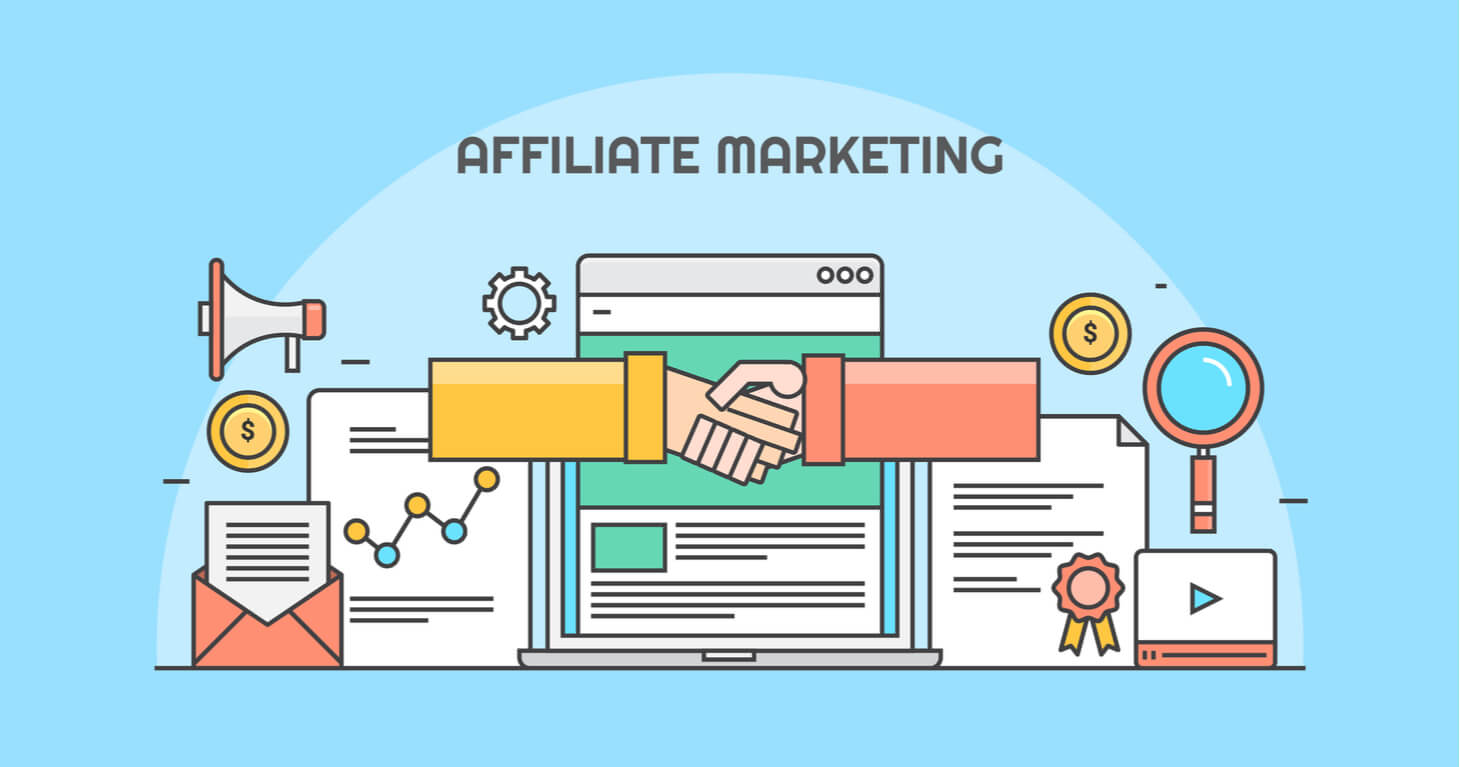 How to insert and track your affiliate links?
Basically, you have joined an affiliate network and found yourself a product that you would like to promote. So, now it's time to share your link with your audience to generate sales.
Basically, Most affiliate networks provide copy-paste codes for you to place in your content. Your network might provide a unique URL for you to link to. In this case, insert your unique link the same way you would any other link on your site.
Once you have your links in place, you'll want to track their performance. Most affiliate networks provide you with tools that help you do this on your dashboard. Or, if you use WordPress. So, you can choose from several affiliate network plugins that give you detailed insights of clicks, top-performing pages, and more.
So, you should be careful not to click on your own links, as this can lead to your removal from a program. Also, read Blogging vs Youtube for Affiliate marketing.
How to generate sales?
Once, after completing all the above-stated steps you have finished the affiliate part of affiliate marketing, now you need to focus on the marketing part of it because that is what generates money.
Especially, To generate sales is the toughest part of affiliate marketing which sometimes even seasoned marketers struggle with. But here are a few things that you should practice to generate sales through your affiliate link.
Create a sales funnel: create a sales funnel that turns your regular visitors into buyers.
Do not promote more than 2 products per post: Focusing on more than 2 products per post can divert your readers' mind. Mostly do 1 product per post.
Increase Conversion rates: Having 1000 visitors is useless if you can't convert them to buyers.
Look towards paid advertising: Paid advertising on social media platforms such as Facebook and Instagram can help you set the ball rolling.
Here, That is all you are going to need to start your affiliate marketing career.
Now, you can start implementing what you have learned to start making money with affiliate marketing. Read about India's richest bloggers.
Find out why many blogs not getting traffic and not making money.
764 total views, 1 views today